Overview
We are proud to have over eighty emergency physicians who provide emergency care in three state-of-the-art emergency departments, as well as specialized care in emergency medical services (EMS), critical care, toxicology, global health, and ultrasound. Our board certified, nationally recognized physicians provide excellent clinical care to patients throughout the region and beyond.
If you are experiencing a medical emergency, call 911 immediately.
Harborview Medical Center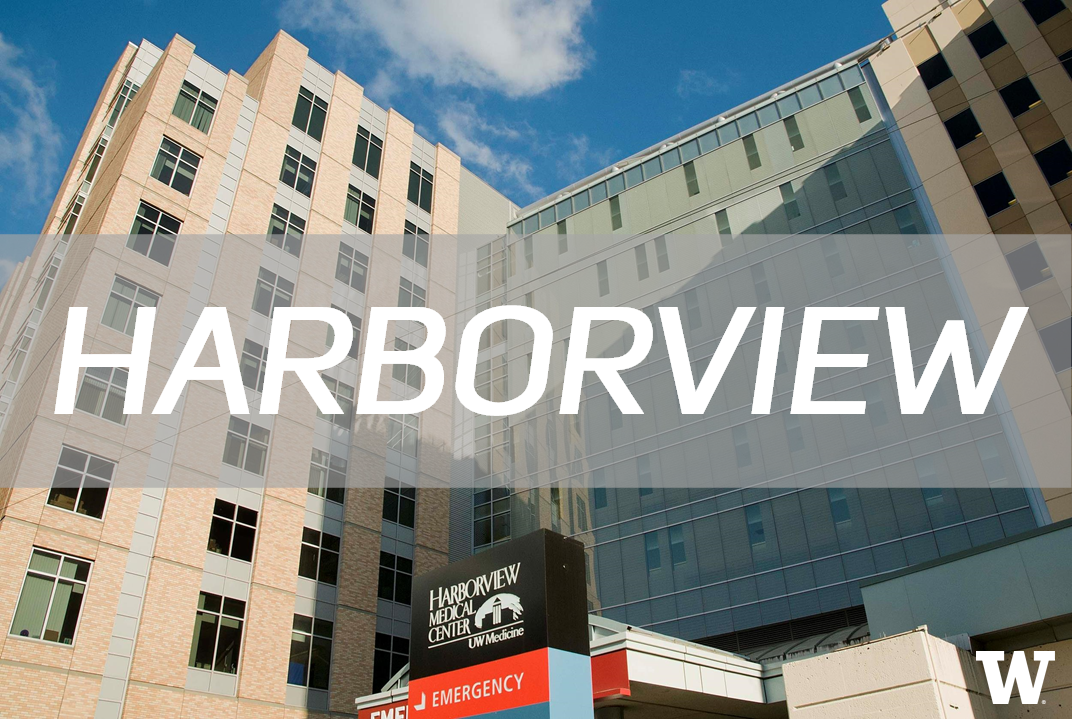 Harborview Medical Center is the only Level I adult and pediatric trauma and burn center serving Washington, Alaska, Montana and Idaho, and has a specific mission to care for the community's most vulnerable patients. Harborview is the region's only Comprehensive Stroke Center and Burn Center, and provides world-renowned care in trauma, neurosurgery, orthopedics, critical care medicine, among many other disciplines.
UW Medical Center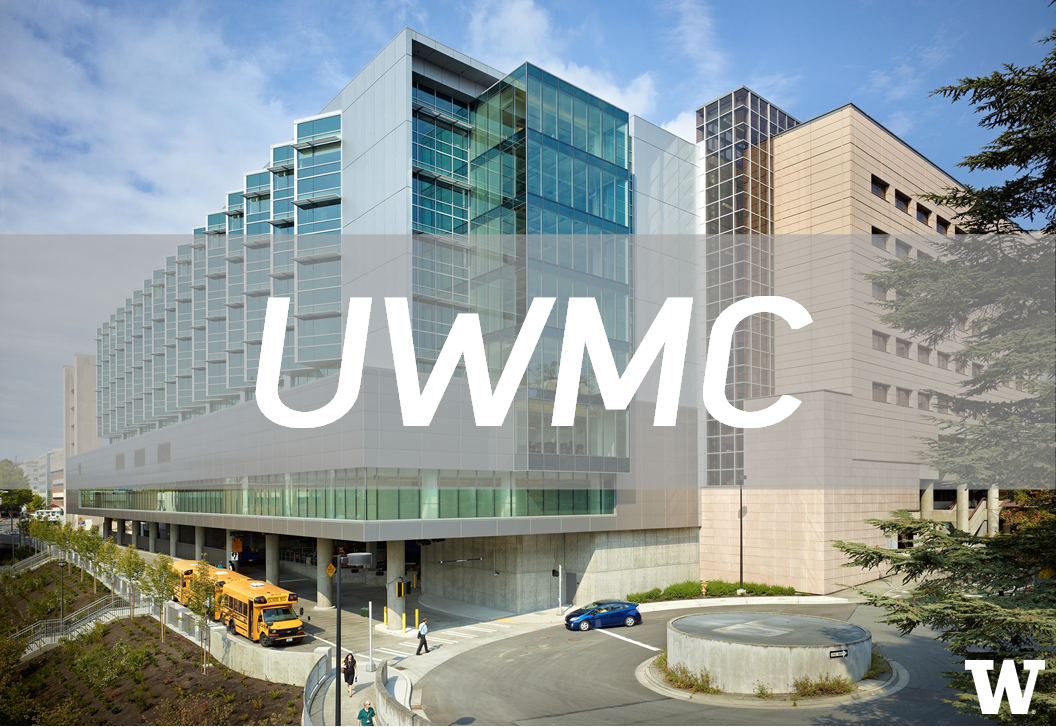 The UWMC is a tertiary/ quaternary care center serving the local as well as the 5-state WWAMI region (Washington, Wyoming, Alaska, Montana, Idaho), providing specialized care in areas such as cardiology, high-risk pregnancy and neonatal intensive care, hematology/oncology, orthopedics and organ transplantation, in addition to providing general care for the local community.
UWMC Northwest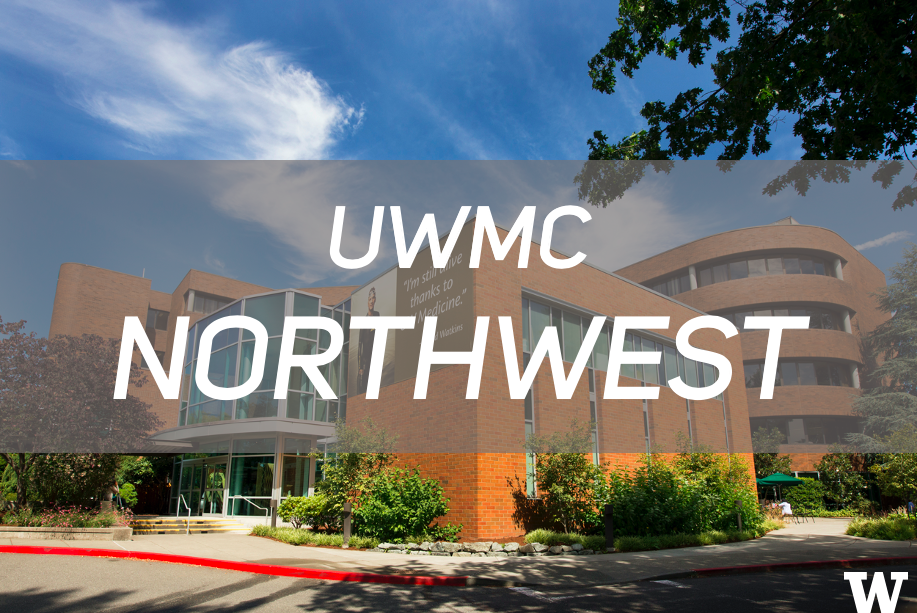 UW Medical Center - Northwest is a full-service medical center based in North Seattle, offering emergency and inpatient and outpatient medical, surgical and therapeutic care offering personalized, quality care on a beautiful, easy-to-access, 44-acre campus that includes the neighboring Outpatient Medical Center.
Medic One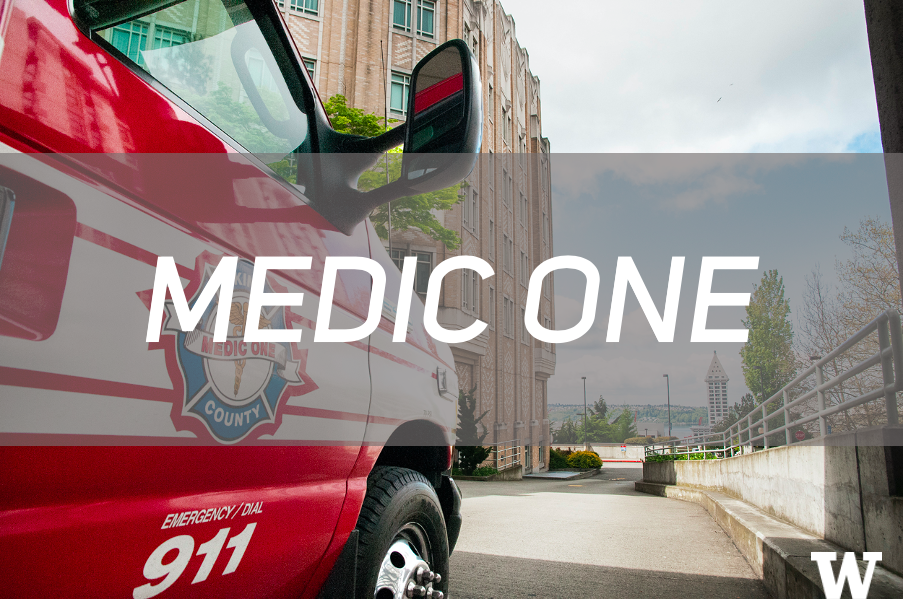 The Medic One System was created in the 1970s to bring advanced advanced prehospital medical care to Seattle, and now serves King County and much of the surrounding region. Medic One is recognized throughout the world for their high quality, advanced patient care and provides a critical link in our region's emergency service system.
Airlift Northwest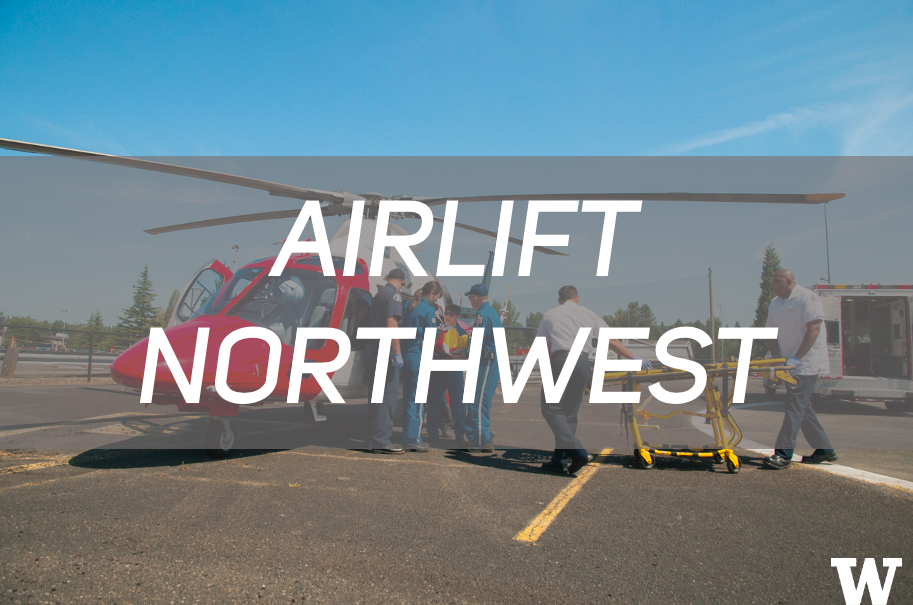 Airlift Northwest is the premier aeromedical transport service in the Pacific Northwest with seven bases throughout Washington and Alaska and transports critically ill patients from one of the largest and geographically varied landmasses in the world. In their 35 years of service, Airlift Northwest has provided advanced critical care transport to over 100,000 patients and sees over 3,800 patients a year.
UW Medicine
Read more about UW Medicine and it's mission.