Harborview Medical Center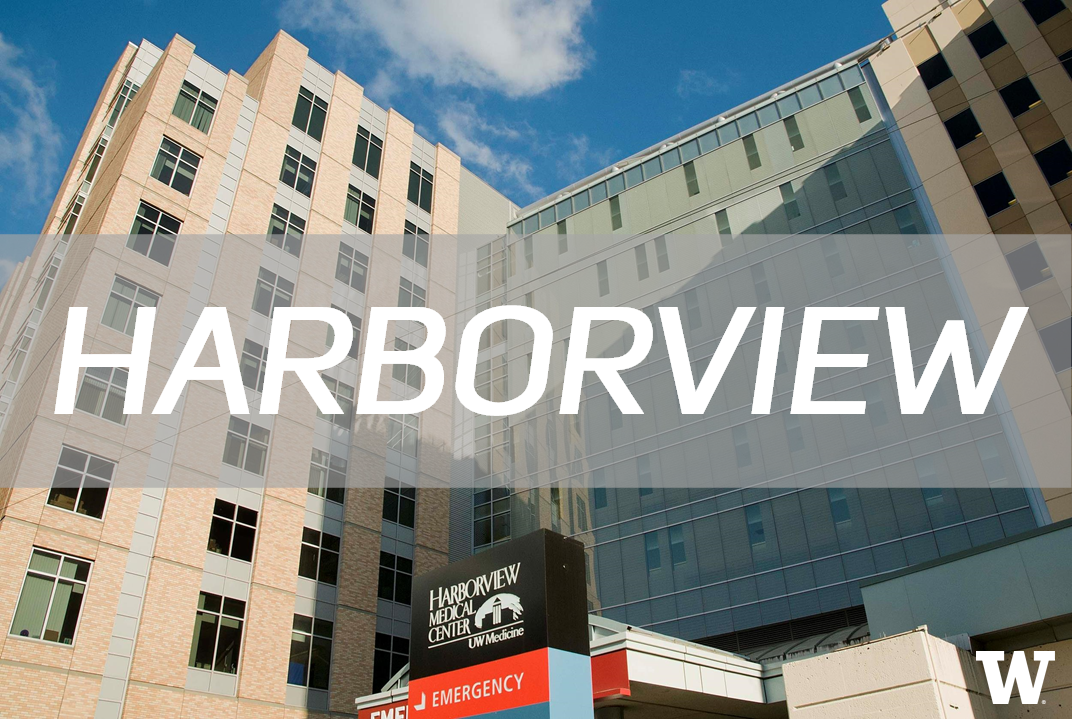 Harborview Medical Center is the only Level I adult and pediatric trauma and burn center serving Washington, Alaska, Montana, and Idaho, and has a specific mission to care for the community's most vulnerable patients. Harborview is the region's only Comprehensive Stroke Center and Burn Center, and provides world-renowned care in trauma, neurosurgery, orthopedics, and critical care medicine, among many other disciplines.
UW Medical Center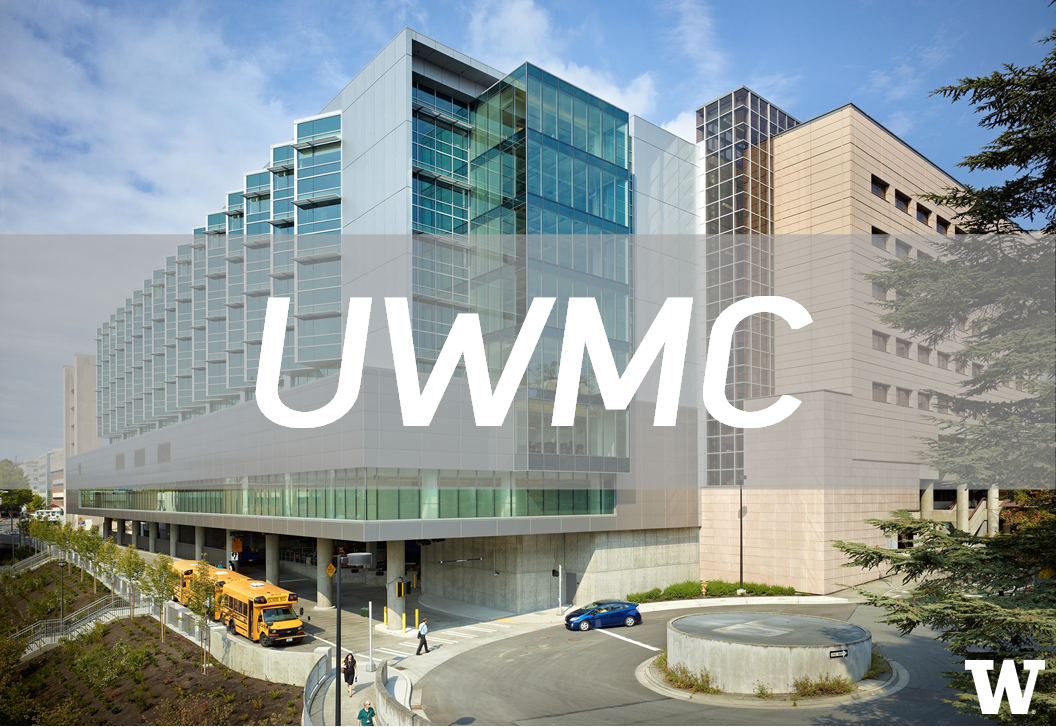 The UWMC is a tertiary/ quaternary care center serving the local as well as the 5-state WWAMI region (Washington, Wyoming, Alaska, Montana, Idaho), providing specialized care in areas such as cardiology, high-risk pregnancy and neonatal intensive care, hematology/oncology, orthopedics and organ transplantation, in addition to providing general care for the local community.
UWMC Northwest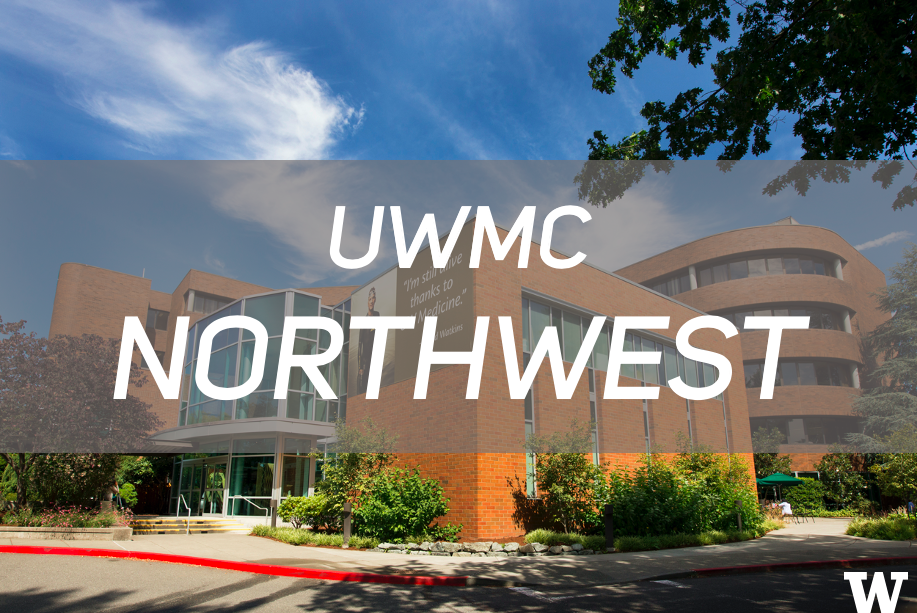 UW Medical Center - Northwest is a full-service medical center based in North Seattle, offering emergency and inpatient and outpatient medical, surgical, and therapeutic care offering personalized, quality care on a beautiful, easy-to-access, 44-acre campus that includes the neighboring Outpatient Medical Center.
Seattle Children's Hospital
US News & World Report has consistently ranked Seattle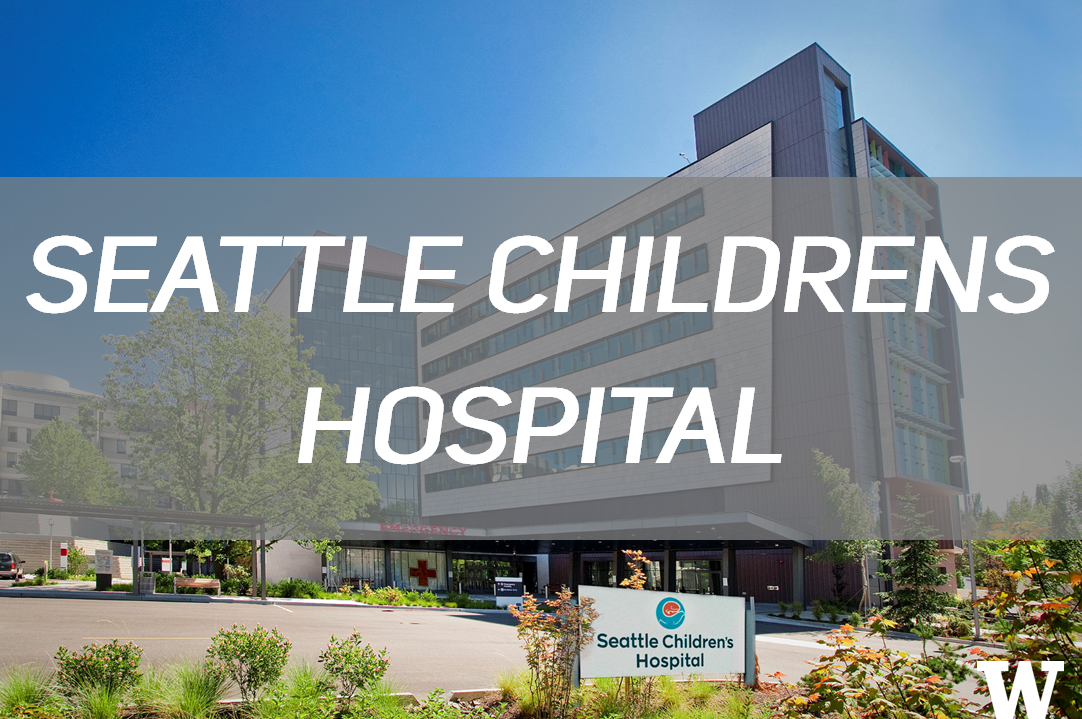 Children's Hospital as one of the nation's best children's hospitals. As a 320-bed hospital, 45 of which are ICU beds, SCH is the major pediatric referral center for the WWAMI region. In 2013 the SCH ED expanded and now has a brand-new facility with over 45 patient rooms. The SCH ED cares for approximately 35,000 patients per year.  
The EM residency training program offers a one month rotation in the intern year and an integrated pediatric EM experience during the PGY2-4 years. During the HMC and UW ED months, 20 percent of all shifts will be spent at SCH, facilitating a continuity of pediatric education and enabling exposure through all seasons. At SCH, residents will manage half of the ED with supervision from a pediatric emergency medicine fellowship-trained attending.  PGY3 EM residents also rotate in the pediatric ICU at SCH, a state-of-the-art facility with a large volume of complex patients.
Valley medical Center
Located in Renton, Washington, fifteen miles south of Seattle,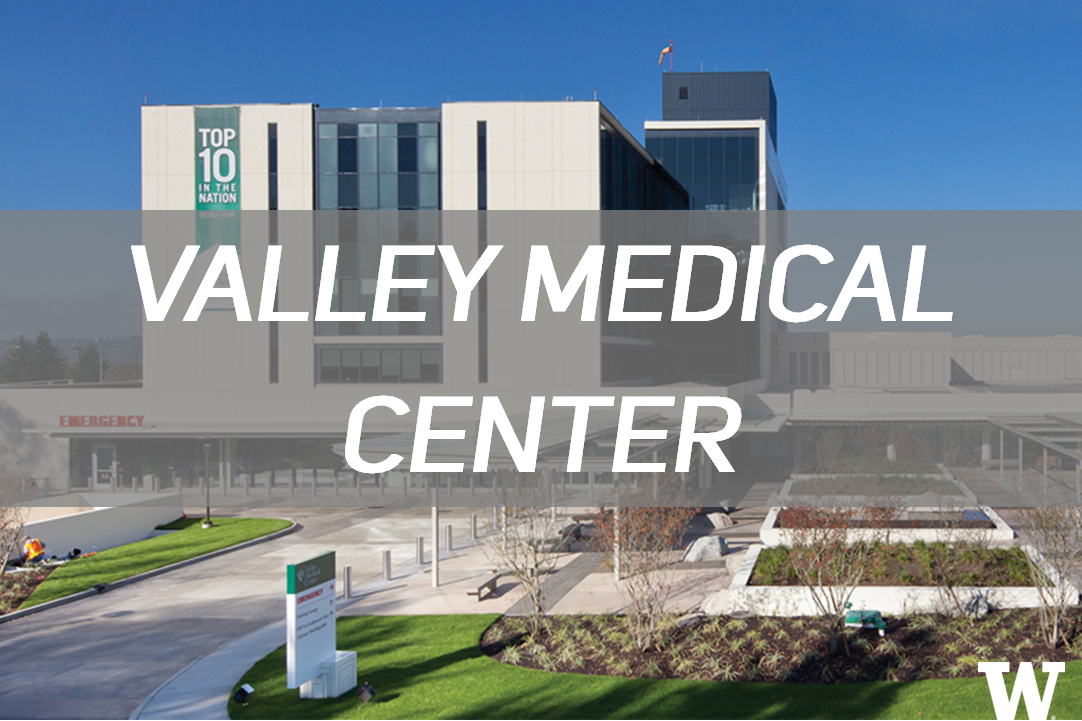 Valley Medical Center provides residency training in the community setting. VMC is a Level 3 Trauma Center with an annual volume of over 85,000 patients. Its ED was remodeled in 2009 and houses 55 private patient rooms and two, four-bed resuscitation bays. VMC had the first 256 slice scanner in Washington State. VMC was ranked in the nation's top 10 "Best Places to Work in Healthcare" in 2009 and 2010.
EM residents rotate in the VMC ED for one month in each of the PGY 2, 3, and 4 years. EM Residents also rotate at VMC for their obstetrics training. The VMC labor and delivery annual volume is 3,000 infants.