Overview
The mission of the University of Washington Department of Emergency Medicine is to advance and shape the future of emergency care locally, regionally, and globally. We foster this mission through:
The delivery of exceptional patient-centered emergency care
The provision of state-of-the-art emergency medicine education, and
Innovation, transformative research and discovery, and the generation of knowledge
OUR DEPARTMENT
Our Sections were created to facilitate the development of a community of experts and scholars within these areas of discipline, further promoting collaboration and coordination of efforts and resources.
Four Sections:
3 Emergency Departments
The UW Department of Emergency Medicine boasts three cutting-edge Emergency Departments in Seattle, each serving a diverse population from the local and regional communities.
Partners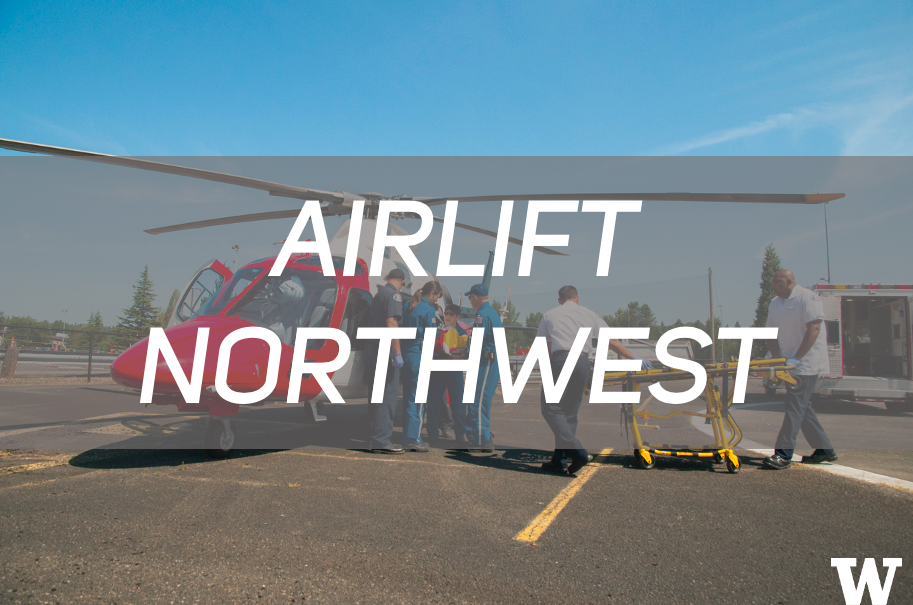 Airlift Northwest
Airlift Northwest works closely with first responders and hospital staff to transport those in greatest need wherever they need to go to receive definitive care. ICU in an aircraft - Airlift NW puts the lifesaving discoveries of UW Medicine in the air and into action to better safeguard patients' lives. 

 
learn more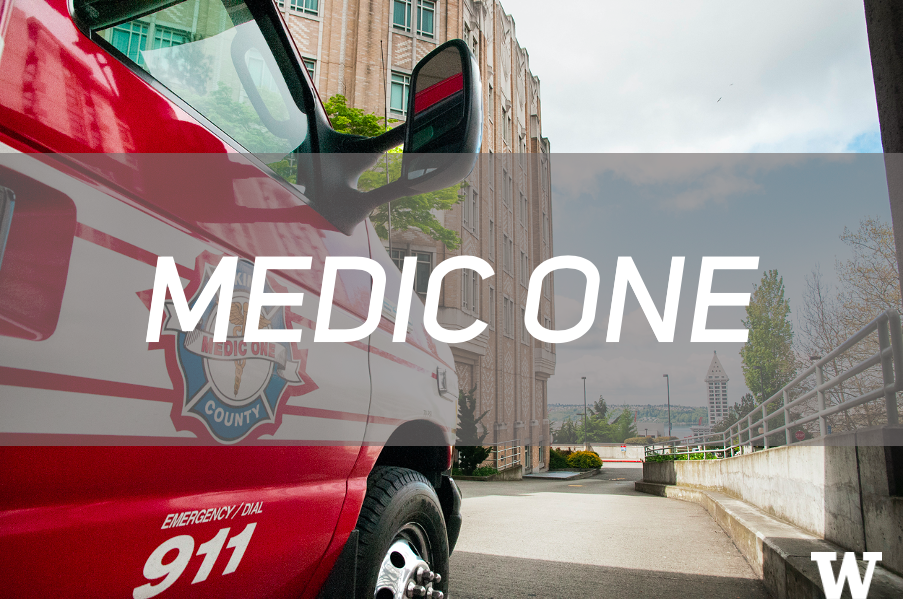 Medic One Program
The Medic One Program began in 1970 when the first group of firefighters were trained as paramedics in cooperation with Harborview Medical Center and the University of Washington. Since then, the Medic One Program has gained notoriety due to the training, dedication and pre-hospital emergency patient care paramedics deliver within the community.
learn more
Education
We are committed to providing an exceptional educational experience for all trainees who rotate through our clinical departments. This includes residents, fellows, and medical, nursing, and paramedic students.
Research
The University of Washington is the most innovative public university in the U.S. (#5 in the world), and our department is dedicated to promoting excellence in the practice of Emergency Medicine through collaborative efforts to discover, develop, and disseminate strategies for improving care of acutely ill and injured patients.
Areas of research include:
Cardiac arrest and prehospital care
Trauma and hemorrhage control
Sepsis and ARDS
International healthcare delivery
Environmental health
Development and evaluation of health systems
Point-of-care ultrasound
Novel ultrasound technology, techniques, and applications
Workplace and provider safety
Emergency care delivery and quality of care
Faculty
Our award-winning faculty specialize in a wide variety of focuses within the field of Emergency Medicine:
Emergency Medical Services
Cardiac Arrest and Cardiopulmonary Resusciation
Critical Care
Airway Management
Aeromedical Retrieval Medicine (Partnering with Airlift  Northwest)
Systems of Emergency Care (Partnering with Seattle Fire Department)
Simulation
Stroke
Emergency (POC) Ultrasound
Population Health: Global, Rural, and Community
Emergency Care in Low and Middle-Income Countries
Disaster Medicine