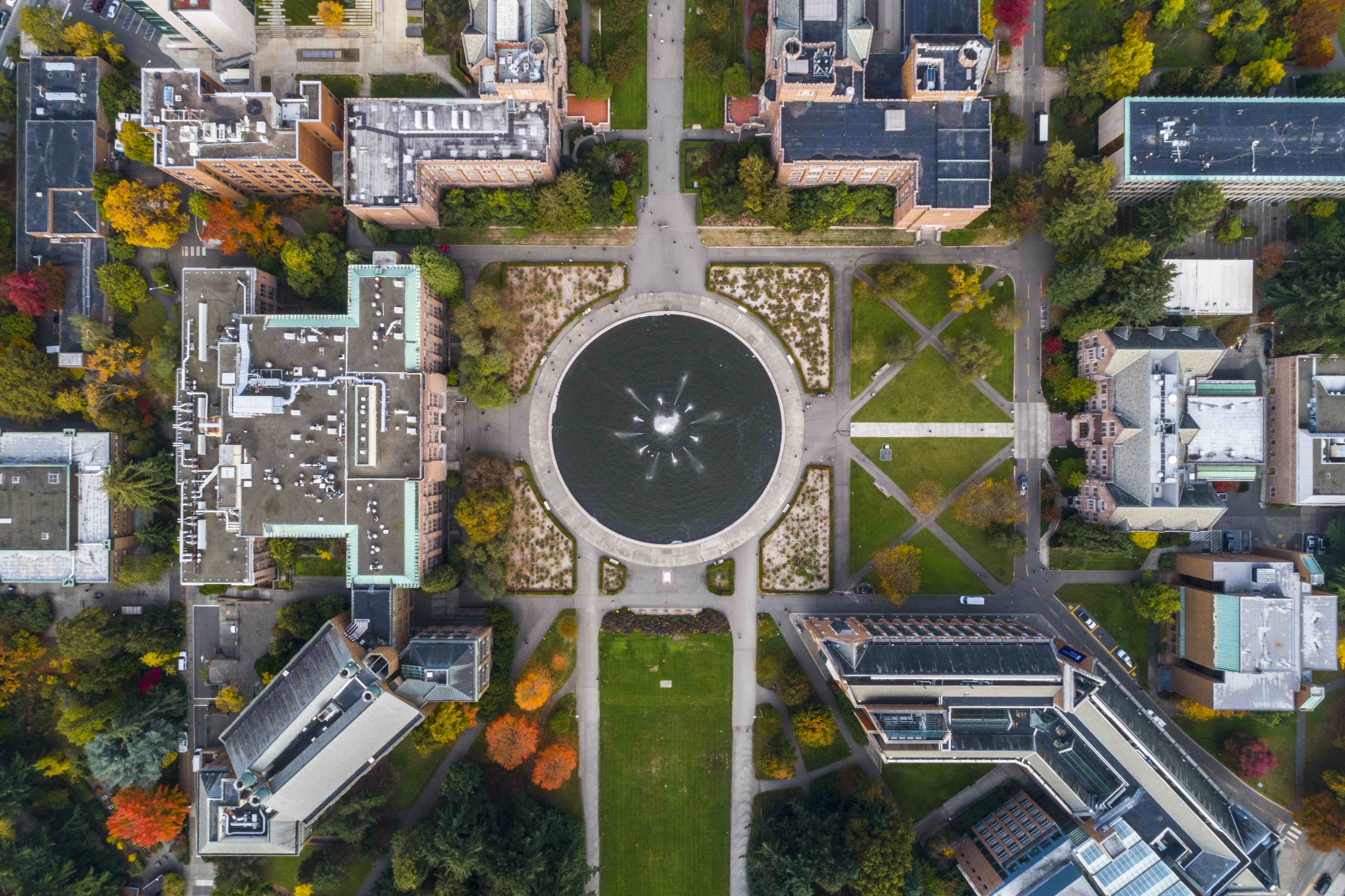 News
Welcome, UW Emergency Medicine Resident Class of 2027
March 17, 2023
Pinned
Back to top
University of Washington Department of Emergency Medicine is delighted to welcome 18 new incoming interns, who will begin their postgraduate training this summer.
---
Kamran Abri
University of California, San Francisco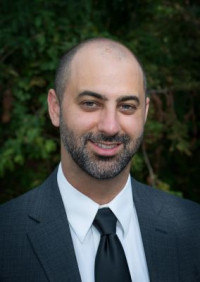 Kamran Abri is from Livermore, California, and attended the University of California, Berkeley where he received his bachelor's degree in Public Health. Kamran earned a master's degree at the University of San Francisco. During medical school, Kamran was selected to participate in PRIME-US (Program in Medical Education for the Urban Underserved). PRIME-US is a supplemental curricular track for medical students committed to promoting health equity and providing healthcare for under-resourced patients and communities. Kamran secured a grant through PRIME-US to support operations of The Suitcase Clinic, a student-led organization that offers free health and social services to underserved populations. His work with this clinic included providing and coordinating care for the YQT+ Clinic, a space organized for homeless youth and LGBTQ+ populations in Berkeley. Kamran's work with the Berkeley Outreach Coalition was featured in a 2020 New York Times Op-Ed which spoke to the impacts of COVID-19. Kamran's hobbies are hiking, landscape photography, and writing short science fiction stories.
Brooke Bessen
University of Washington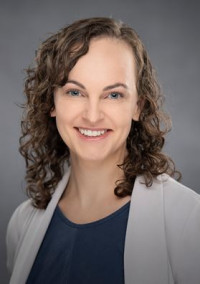 Brooke Bessen is from Palos Verdes, California and moved to the Pacific Northwest to attend Whitman College in Walla Walla, WA. There, she earned her B.A. in Biology while working as a Rock Climbing and Hiking Guide. Before attending medical school at the University of Washington, she served as a King County EMT and worked with the Department of Emergency Medicine to analyze ECG data to better understand how bystander CPR benefits patient survival after out-of-hospital cardiac arrest. Brooke is also an active volunteer in the Seattle community, having volunteered with the People's Harm Reduction Alliance for over 5 years. She is an advocate for community health and provides harm reduction supplies and education to community members. In her free time, Brooke enjoys spending time in nature, learning Spanish, and rock climbing.
Sawan Dalal
Baylor College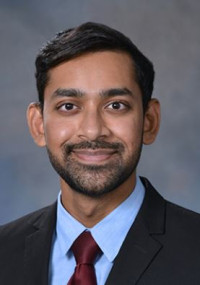 Sawan Dalal is from Lake Jackson, Texas and attended the University of Houston where he received his bachelor's degree in biology. He attended Baylor College for medical school. While in Houston, he worked as an EMT before beginning several projects with NASA. Most recently Sawan worked on The Haughton Mars Project, a collaborative field research campaign funded by NASA, The Mars Institute, and the Search for Extraterrestrial Intelligence (SETI) Institute. On this project, he developed a field medical kit for ATV traverses, and a field safety guide covering safety/medical risks, prevention of risks, and medical evacuation in the Arctic. In addition to his work with NASA, Sawan is also an active leader in medical school interest groups and has spent two years volunteering with the Houston Food Bank. In his free time, Sawan enjoys landscape photography, hiking, and attempting to cook international cuisines.
Adrian DeLeon
University of Washington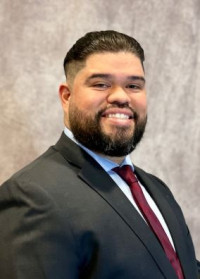 Adrian DeLeon is from Prosser, Washington and attended Washington State University where he received his bachelor's degree in biology. While in medical school at the University of Washington, Adrian participated in research roles. The most recent project included contributing as a research associate with the Surgical Outcome Research Center (SORCE). With a focus on identifying and improving key gaps that contribute to medication errors in the care transition process. In addition, Adrian served as Co-President of the Gold Humanism Honor Society where he managed and supported projects created by the diverse group of GHHS inductees, emphasizing inclusion of all students within WWAMI. Adrian is co-founder and producer of "Medical Spanish: Los Vatos Medicos" a podcast aimed at teaching medical Spanish to medical professionals. In the effort of recognizing and reducing language barriers to appropriate healthcare in Spanish speaking patients. Adrian's hobbies include cycling, playing music, and home renovations.
Nathan Dow
University of Vermont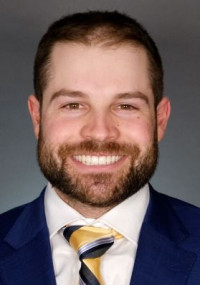 Nathan Dow is from West Newbury, Massachusetts, and received his bachelor's degree in biology at the University of Vermont. During his time there, he served as an EMT for various organizations. While in medical school at the University of Vermont, Nathan published as the first author in the Journal of Trauma and Acute Care Surgery on a study titled "Dense and Dangerous: The Tissue Plasminogen Activator (t-PA)-Resistant Fibrinolysis Shutdown Phenotype is Due to Abnormal Thrombin Generation". Furthermore, he continued to pursue coagulation research throughout medical school, publishing again in the Journal of Trauma and Acute Care Surgery, as well as multiple conference presentations as a contributing author. Nathan volunteered as an advanced EMT at the University of Vermont Rescue, the only entirely student-run Advanced Life Support ambulance in the United States. Nathan's hobbies include skiing, hiking, and exploring museums.
Lorenzo Gonzalez
Johns Hopkins University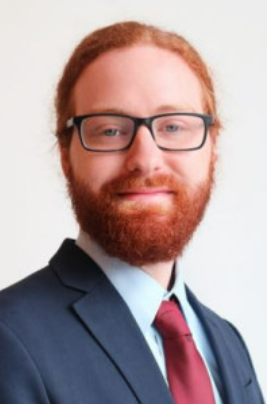 Lorenzo Gonzalez is from Sequim, Washington, and attended Stanford University where he received his bachelor's degree in biology. He attended medical school at Johns Hopkins University. During his time there, Lorenzo joined the Phipps Research Group, which conducts clinical research on movement disorders. He contributed to several projects examining the intersection between Parkinson's disease and mental health. During his emergency medicine subinternship at the University of Virginia, Lorenzo was selected to participate in their visiting student Underrepresented in Medicine Leadership Program. As part of this program, he attended weekly seminars and workshops designed to foster leadership in medicine and address social inequities in healthcare. He received the Angela Lee Undergraduate Research Award. Lorenzo's passions include the outdoors, road trips, as well as clamming, crabbing, and fishing on the Olympic Peninsula. Welcome, Lorenzo!
---
Anita Gunaseelan
University of California, Davis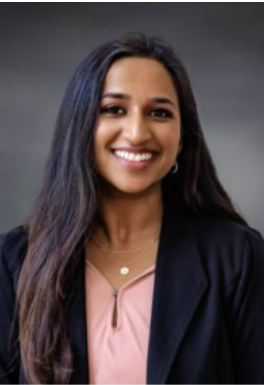 Anita Gunaseelan is from Cupertino, California, and attended the University of California, Davis where she received her bachelor's degree in neurobiology, physiology, and behavior. Anita attended the University of California Davis for medical school. She founded the Undergraduate American Medical Women's Association at UC Davis and spearheaded the creation of a student volunteering program with a local women's shelter. During her time as the Clinic Manager of Bayanihan Clinic, she led the transition to telemedicine once the pandemic started. Anita received the Tech for Social Good Award and is currently working on the design and development of a smartphone application to support EM residents and medical students. Anita enjoys traveling, running half-marathons, cardio kickboxing, and playing jazz on the saxophone. Welcome, Anita!
---
Abigail Hecht
Ohio State University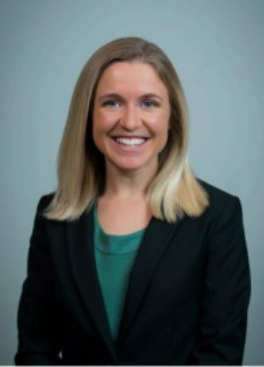 Abigail Hecht is from Dayton, Ohio and attended Ohio State University where she double majored in chemistry and Spanish. She attended Ohio State University for medical school. While at OSU, Abigail created, organized, and implemented a curricular quality improvement project with a group of students to assess the barriers emergency department providers face in recognizing and providing care for sex trafficking victims. She developed and implemented a project designed to enhance medical student and faculty engagement in ultrasound programming. Abigail has received multiple scholarships including the LGBT Leadership Scholarship, Dr. E.B. Gudenkauf College of Medicine Scholarship, as well as the Outstanding Academic Scholar Award. Abigail's passions include running and hiking. She has run the Boston Marathon two times and her favorite places to hike include Grand Teton National Park, the Four Pass Loop in Colorado, and Zion National Park. Welcome, Abigail!
---
Riley Kolus
Boston University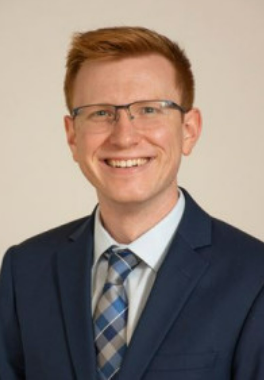 Riley Kolus is from Burbank, California and attended Tufts University where he received a bachelor's degree in mechanical engineering. He attended Boston University for medical school where he published a case report with his anatomy group after identifying a case of an anomalous hemodynamically significant Arc of Buhler, a persistent remnant of fetal circulation arising from the celiac trunk. Riley created a student group to work with high school and college students from under-represented groups in medicine to foster interest in careers in medicine and provide guidance. Riley was the Shapiro Academy Honoree in 2022. Riley's passions include woodworking, beer brewing, pickling, cooking, and fixing things. Welcome, Riley!
---
V Koski-Karell
University of Michigan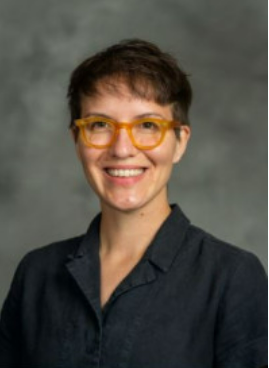 V Koski-Karell is from Arlington, Virginia and attended Harvard College where they received a bachelor's degree in social anthropology. V attended the University of Michigan for medical school. During their time, they co-lead a research project in partnership with a peasant organization in rural Haiti, investigating levels of arsenic found in foreign-imported and locally grown rice consumed in Haiti. V also conducted 16 weeks of ethnographic fieldwork over two summers, studying point-of-use water chlorination and access, as well as how cholera has influenced the political economy and social significance of drinking water in central Haiti. V has received several awards including the UM Louise Ann Williams Distinguished Dissertation Award, and UM Center for Latin American and Caribbean Studies Alfredo Gutiérrez Dissertation Award. In their free time, they enjoy dancing, bicycling, and rowing. V also enjoys gardening and spending time with their two dogs. Welcome, V!
---
Brendan Mullan
Wayne State University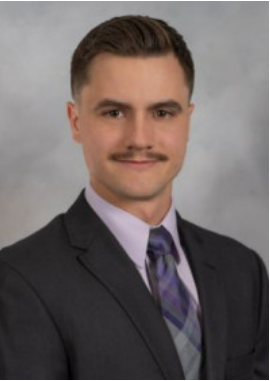 Brendan Mullan is from Detroit, Michigan and attended Michigan State University where he received his bachelor's degree in human biology. He attended Wayne State University for medical school. Brendan has a strong interest in critical care-related research, and recently worked on a retrospective project interested in the utility of repeat blood cultures in patients admitted to the medical intensive care unit. He is currently writing a grant proposal for a wilderness medicine research project that will investigate the effects of hydration habits on blood and urine chemistry, cognition, and mood in three austere settings and recreation activities: high altitude, river rafting, and desert backpacking. This field research project will be conducted in April 2023 and submitted for presentation in abstract form at a future Wilderness Medicine Society meeting. His passions include road marathon training, snowboarding, hiking, listening to NPR, and collecting vinyl records. Welcome, Brendan!
---
Sarah Pajka
Ohio State University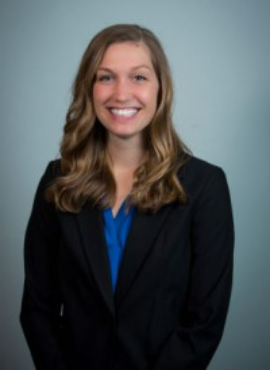 Sarah Pajka is from Lima, Ohio and attended Yale University where she received her bachelor's degree in the history of science, medicine, and public health. Sarah attended Ohio State University for medical school, where she worked with a team to identify and develop a quality improvement project to evaluate geriatric trauma-related practices in the emergency department. She launched a movement to refine and construct a comprehensive climate change and health curriculum development plan for the Ohio State University College of Medicine. She established a leadership position and a committee of students and faculty members dedicated to climate health curriculum. Sarah received the Manuscripts and Archives Diane Kaplan Memorial Prize for an Outstanding Senior Essay at Yale University. Her passions include hiking, backpacking, baking, playing volleyball and snowboarding. Welcome, Sarah!
---
Sierra Peace
University of California, San Francisco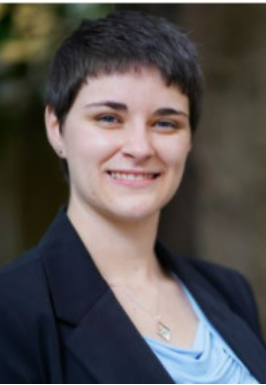 Sierra Peace is from Mad River, California and attended San Jose State University where she received a bachelor's degree in psychology. Sierra attended the University of California, San Francisco for medical school. She developed a new ultrasound protocol to evaluate for pleural effusion prior to discharge, allowing for prompt management and reduction of 30-day readmission. Sierra volunteered with the Campus Advocacy Resource and Education Center in San Francisco where she assisted in the development of the trauma informed care elective and peer trainings focused on resource awareness and trauma response. She developed CARE Center programs to increase visibility on campus and participated in national programs and demonstrations to foster a supportive sense of community. Sierra was awarded the SJSU Outstanding Graduating Senior award in 2018. Her passions include drawing, hiking, and her extensive board game collection, including a game she created at eight. Welcome, Sierra!
---
Victor Pinto
Northwestern University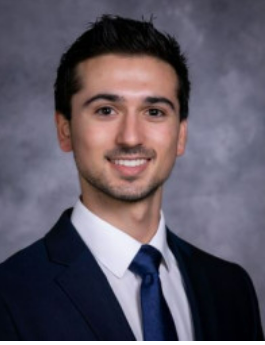 Victor Pinto is from Madison, Wisconsin and attended Miami University of Ohio and doubled majored in biology and Spanish. Victor received his master's degree in humanities and bioethics from Northwestern University. Victor attended Northwestern University for medical school. There, he is working with another doctor on a qualitative research project seeking to understand the perspectives of families affected by brain death (BD) in a pediatric population. During the Delta variant surge in 2021, Victor volunteered with Northwestern's community vaccination campaign, vaccinating more than 200 people over a three-month period. In his free time, Victor enjoys rock climbing, volunteering, doing triathlons, cooking, and reading. He also enjoys learning new languages and speaks Portuguese and Spanish. Welcome, Victor!
---
Julia Ramirez
Western University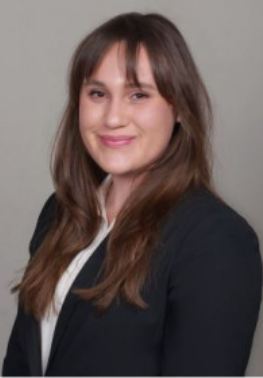 Julia Ramirez is from Nevada City, California and attended the University of California San Diego where she received a bachelor's degree in human biology and minored in general language studies. She attended Western University for medical school. As a Research Assistant, Julia helped to investigate the immunological benefit of providing patients with osteopathic manipulative treatment (OMT) after receiving the COVID-19 vaccine. She designed and led a pilot study investigating the perceived prevalence of antibiotic resistance and vector-borne diseases in La Fortuna, Costa Rica. She was nominated for Student DO of the Year in 2020 and received the Summer Student Research Fellowship Grant in 2019. Julia's passions include skiing, rock climbing, and art. She mostly paints impressionist landscapes, though she has dabbled in scientific illustrations. Welcome, Julia!
---
Joshua Ratoviz
University of California, Riverside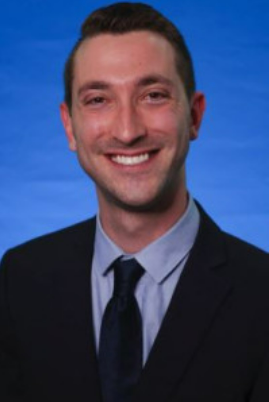 Joshua Ratoviz is from Los Angeles, California and attended University of California, Irvine where he received his bachelor's degree in biology. He attended University of California, Riverside for medical school where he assisted with multiple studies where the goal was to establish a computer game or phone application that would make lasting improvements in brain development and critical thinking in kids with Autism or ADHD. He volunteered with TruEvolution, an LGBTQ+ resource center that assists the unhoused in finding stable housing, job training, and HIV testing. Joshua created a new Selective with more than 30 student members to fill gaps in medical education pertaining to HIV management and prevention in underserved, LGBTQ+, and minority patient populations. His passions include distance running, baking, and traveling. Welcome, Joshua!
---
Kirstin Scott
Harvard University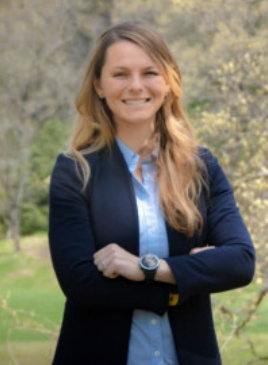 Kirstin Scott is from Bakersfield, California and received a Bachelor of Arts and Science degree in Neurobiology, Physiology, and Behavior and Classical Civilization from the University of California, Davis. Subsequently, Kirstin earned a Master of Philosophy in Public Health from the University of Cambridge and a Ph.D. in Health Policy from Harvard University.  Prior to beginning medical school at Harvard, Kirstin lived abroad to serve as a senior research fellow to Rwanda's Minister of Health. During medical school, Kirstin was appointed to serve on the national Liaison Committee on Medical Education (LCME) and was the sole medical student included in EMRA's inaugural 45 Under 45 Award for Young Influencers in EM. Since 2020, Kirstin was selected for the Center for Health & Research Transformation Health Policy Fellowship at the University of Michigan and has served as an adjunct health policy researcher with RAND Corporation. She is the former chair of EMRA's Health Policy Committee and currently serves as the EMRA Resident Representative on ACEP's State Legislative/Regulatory Committee. Kirstin's hobbies include endurance running, mountaineering, and supporting her family's cattle ranch in Woody, California which was founded by her great-great-grandfather in 1862. Welcome, Kirstin!
---
Katelyn Wittel
University of California, Irvine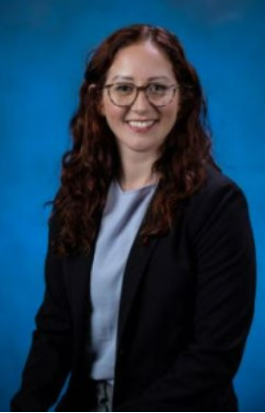 Katelyn Wittel attended University of California, Irvine where she received her bachelor's degree in public health science with a minor in medical anthropology. She then attended University of California, Irvine for medical school. Katelyn started the University of Nairobi's Bachelor of Medicine & Bachelor of Surgery (MBChB) program in 2012. She learned alongside Kenyan peers, lived within Kenyan culture, rotated in the resource-limited national hospital, and witnessed first-hand the endemic diseases for 3 years. She moved back to California to pursue a US medical degree now anticipates returning to help her Kenyan colleagues to advance emergency care. She was also a part of the LEAD-ABC Program, focusing on a project to help identify health disparities contributing to preventable emergency department visits. Katelyn speaks three languages, including English, French, and Swahili. Her passions include gardening, hiking, and home improvement projects. Welcome, Katelyn!