overview
We accomplish these goals through a variety of training sites that prepare residents to work successfully in any emergency department. The program also offers incredible faculty mentorship, dedicated career development time, and resident educational pathways that allow residents to develop further expertise within specific areas of practice such as EMS, ultrasound, and critical care.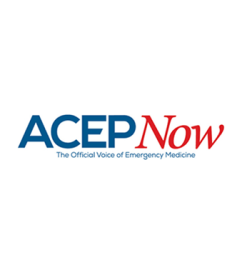 ACEP Now Residency Spotlight
choose uwashem
Join our current residents, below, for an in-depth look into the Residency Program here at the University of Washington Department of Emergency Medicine.
training sites
Our two primary training sites are Harborview Medical Center (HMC) and the University of Washington Medical Center (UWMC). HMC is a high-volume trauma center with the third-highest trauma volume of any ED in the country, has the first Joint Commission-certified Comprehensive Stroke Center in Washington State, and is also the county hospital for King County. HMC has a mission population comprising society's most disenfranchised patients including immigrant populations, non-English speaking patients, those struggling with issues of drug abuse, alcohol abuse, or psychiatric illness, and those lacking financial resources. Our residents spend approximately 60% of their training time at HMC. The UWMC is the quaternary care hospital for some of the sickest patients in the five-state WWAMI region (Washington, Wyoming, Alaska, Montana, Idaho) with a special focus on cardiac care, cancer care, transplant care, and high-risk obstetrics and neonatal intensive care. UWMC also serves as the community hospital for the surrounding area.   
Our two other major training sites are Seattle Children's Hospital (SCH) and Valley Medical Center (VMC). SCH is a tertiary/quaternary hospital that provides care to children from Seattle and other surrounding communities as well as to those with complex and critical illness from the WWAMI region. VMC is a high-volume, high-quality community ED that is also part of UW Medicine. The VMC emergency department sees over 90,000 patients per year, approximately 20% of which are pediatric patients. Less than 6 miles from the VMC ED, the Tukwila school district has been labeled the "most diverse school district in the United States" with families speaking over 80 languages.
In addition to the above, our residents have the opportunity to rotate through a rural emergency department during their training as senior residents. The rural rotation experience allows our residents to practice in environments with limited to no specialty care, and coordinate care with pre-hospital providers (search and rescue teams, aeromedical, and ground EMS), with a priority to stabilize and transfer critically ill or injured patients safely in communities with few to no other emergency care providers available.
curriculum
The didactic curriculum, like the clinical experience, is broad-based, yet provides in-depth exposure to all aspects of emergency medicine. Recognizing the needs of the adult learner and the varied skills required to develop an outstanding emergency physician, the non-clinical curriculum includes traditional classroom and small group learning opportunities, simulation, and procedural labs. Simulation is utilized throughout training to teach and reinforce team training. We have a separate procedural curriculum to ensure all residents have the opportunity to hone these skills throughout training. Additionally, residents have the opportunity to participate in a number of additional practical experiences such as disaster preparedness exercises and mass gathering events.
em faculty
Just as important, the UW emergency medicine faculty are exceptional. They have dedicated themselves to the education of our students and trainees, as well as to the care of our patients and the advancement of our specialty. Their breadth of expertise is broad with post-graduate training in Critical Care, EMS, Global Health, Medical Education Research, Pediatric Emergency Medicine, Quality Assurance and Administration, Research, Toxicology, and Ultrasound.
The UW EM residency program is a rigorous and dynamic training environment. We expect our residents to be actively engaged with both clinical training as well as the ever-evolving educational environment. Most of our residents are involved with initiatives beyond the core clinical experiences - including medical student education, social advocacy for vulnerable patient populations, quality assurance, research and discovery, and/or serving on interdisciplinary teams focusing on all aspects of EM care.
If you are highly motivated to provide excellent clinical care, serve a vulnerable patient population, and develop leadership skills within an area of clinical or academic medicine, the University of Washington is the perfect place for you to train. WELCOME!
Learn more here: