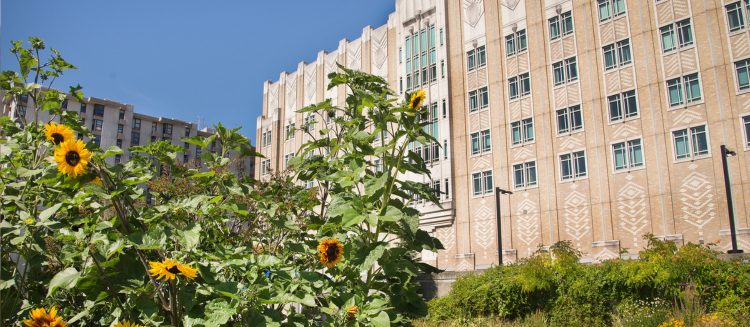 News
Four Wellness Grants Awarded to the Department of Emergency Medicine
June 21, 2023
Pinned
Back to top
The Department of Emergency Medicine has recently been awarded four Wellness Grants to help address burnout and the impact of COVID-19 on physicians and staff.  
There were 311 proposals submitted from across UW Medicine, and in turn, 38 grants were fully funded by and 164 were partially funded by UW Medicine. This represents a 65% funding rate for the proposals they received. 
One of the partially funded grants includes adding a new addition to the Department of Emergency Medicine. A Labradoodle named Malone. The therapy grant, submitted by Layla Anderson, Assistant Director of HR and Operations, will allow Malone, a certified therapy animal, to visit Harborview Medical Center DEM offices several times a week.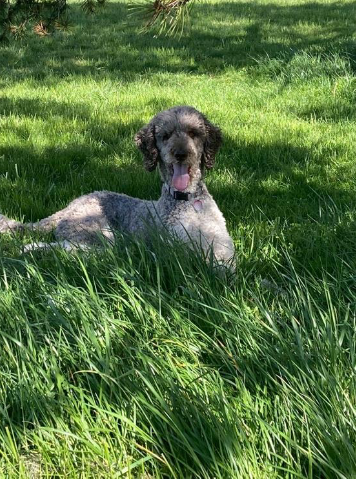 A study from the Journal of Occupation Health Psychology notes that incorporating animals in the daily vocational grind increases employee satisfaction rates, decreases stress, and promotes health at the individual and organizational levels. Evidence for animal-assisted therapy appears strongest for markers of anxiety and depression in the widest range of people. 
Malone would be available to visit, take short walks, and provide companionship. The handler will be certified to integrate therapy animals into practice in the workplace to ensure effective interactions. Having Malone available can also help with the rebuilding of the in-office community as remote or hybrid employees are more likely to return in person to engage with a therapy animal.  
Another grant submitted by Dr. Dave Lu, Associate Professor and Director, of Faculty Wellness and Professional Fulfillment, was partially funded and aims to improve physician and resident break rooms in each of the emergency departments at Harborview, UWMC-ML, and UWMC-NW. This grant will provide funds to enhance spaces at each site so that physicians and residents can use them to decompress, take a break, store food, or finish charting in a more comfortable setting. 
To continue building on bringing people back together, the third wellness grant, also submitted by Dr. Lu, will help establish regular gatherings for small groups of EM faculty members so they can share a meal and engage in informal discussions about their work experiences, challenges, and successes. The primary goal of these commensality groups will be to build community and cultivate a sense of meaningfulness in work among EM faculty members. 
The fourth grant submitted by Dr. Caitlin Schrepel and Madeline Sayed, aims to help make updates to the HMC Resident Workroom. The funding will primarily be used to update old furniture in an effort to create a welcoming environment. The hope is to create a space where residents can both work and unwind after a shift. This will help promote community among the residents while providing an opportunity to improve the efficiency of the practice. 
These four initiatives and projects aim to create a healthier and more relaxed work environment and reduce feelings of isolation and burnout among EM physicians and staff.