News
Welcome, UW Emergency Medicine Resident Class of 2026!
March 18, 2022
Pinned
Back to top
University of Washington Department of Emergency Medicine is delighted to welcome 13 new incoming interns, who will begin their postgraduate training this summer.
---
Amalie Alver
University of Nevada, Las Vegas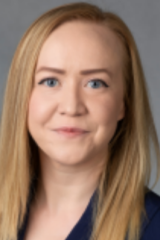 Amalie was born in Vancouver, Washington, and double-majored in Biology and Swedish Language at the University of Washington. Amalie then went on to complete a graduate degree in medical science from Boston University. During her time in medical school at UNLV, Amalie served as a Student Assistant alongside Dr. Kenneth Izuora in the UNLV Department of Endocrinology, helping to develop a project investigating the impacts of social determinants of health in patients with diabetes. She and Dr. Izuora presented their findings at the American Diabetes Association national conference two years in a row. Amalie was awarded several honors during her time in medical school, including several travel grants, as well as the UNLV Social Emergency Medicine Scholarship in 2021. Amalie's hobbies include running, travelling, and playing the piano. Welcome, Amalie!
---
Haley Egan
University of Iowa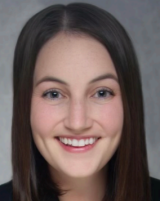 Born in Lenexa, Kansas, Haley went on to complete a B.S. in Biology at Texas Christian University in Fort Worth, TX. While in medical school at the University of Iowa, Haley participated as a researcher on several projects in the UI Department of Emergency Medicine. The most recent project included data collection and assisting with manuscript drafting on a study investigating the incidence of emergency department intubation in patients treated with ketamine for agitation in the pre-hospital setting. Before that, Haley collected data on a collaborative multicenter pilot study investigating an emergency department-based, goal-oriented sedation protocol for mechanically ventilated patients who are intubated in the ED or ICU. In 2019, Haley received an NIH training grant for research on EM resident efficiency. Haley's hobbies include playing competitive tennis, rollerblading, and collecting houseplants—65 and counting. Welcome, Haley!
---
Stephen Ettinger
University of California, San Francisco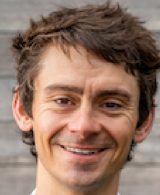 Stephen was born in Cashmere, Washington, and attended Montana State University where he earned a B.S in Human Health and Performance. Stephen went on to attend Medical School at UCSF where he participated in various research roles, including topics such as wilderness medicine, opioid misuse risk, and health effects of climate change. Most recently, Stephen was primary investigator and first author on a study titled The Targeted Emissions Reductions (TERA) which focused on reducing significant travel-related carbon emissions through a carbon-offset purchasing platform at UCSF. Stephen was also first author on a study initiated by a former UCSF, Fresno Wilderness Medicine Fellow that sought to characterize Search and Rescue organizations in the western US and identify opportunities to advance medical care in austere and wilderness environments. Stephen has been a member of the Wilderness Medical Society since 2018. Stephen's hobbies include trail running, reading, music, and cycling. Welcome, Stephen!
---
Nicolas Fesser
University of Buffalo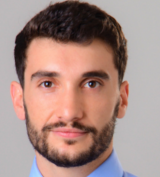 Born in Madrid, Spain, Nicolas went on to complete a B.S. in Neurobiology at the University of Wisconsin, Madison. He then went on to receive his medical doctorate from the University of Buffalo. While in medical school, Nicolas participated as a student researcher with the AIDS Vaccine Research Lab, writing his senior honors thesis, in collaboration with the National Primate Research Center through the Department of Immunology at the University of Wisconsin, on developing novel methods for detection and sequencing of HIV in low-titer samples. Nicolas was also one of two NY State Representatives for ViteHealth2020, a nonpartisan coalition of healthcare professionals collaborating to increase the number of both medical and patient voter registrations during the 2020 national election. Nicolas' hobbies include traveling, hiking, and backpacking. Welcome, Nicolas!
---
Andrew Goodman
University of Colorado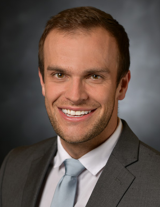 Andrew was born in Colorado Springs, Colorado, and attended Colorado State University where he earned his B.S in Health and Exercise Science. Andrew went on to receive his medical doctorate from the University of Colorado School of Medicine in Aurora, Colorado. During medical school, Andrew was a Class Representative in the Medical Student Council where he organized student elections and served as Head of the Social Committee. Andrew also served as Co-Director of the Spina Bifida Web Series where he helped to design, implement, and recruit educators for an online web series focused on the needs of individuals with Spina Bifida during the COVID-19 pandemic. Andrew's hobbies include volleyball, skiing, and paddleboarding. Welcome, Andrew!
---
Kira Gressman
Dartmouth College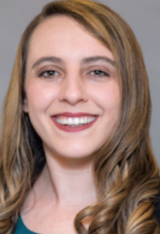 Born in Littleton, Colorado, Kira double-majored in International Affairs and Molecular, Cellular, and Developmental Biology at the University of Colorado, Boulder. Kira went on to receive her medical doctorate from Dartmouth College. Kira has an extensive history of research experience, both before and during medical school. Most recently, Kira was a research associate for the Dartmouth Emergency Department-initiated BupreNOrphine VAlidaTIOn Network Trial. In this multi-site national trial for sublingual versus extended-release injectable buprenorphine in the ED, Kira Screened ED patients for substance use and trial eligibility, worked closely with ED team to enroll and follow up with trial patients, and participated in weekly meetings to learn protocol updates and share site progress. Before that, Kira initiated and co-lead an interdisciplinary public health surveillance of COVID resource gaps on dairy farms with migrant farmworkers as part of the University of Vermont and Vermont Department of Health. In 2021, Kira won both the American College of Emergency Medicine Medical Student Professionalism and Leadership Award and the Society for Academic Emergency Medicine Social Emergency Medicine Consensus Conference Award. Kira's hobbies include cooking, photography, and kayaking. Welcome, Kira!
---
Samuel Lewis
University of California, Los Angeles
Samuel was born in Delmar, New York, and received his B.A. in Biology from Williams College in Williamstown, MA. Samuel went on to receive a M.Phil. in Epidemiology from the University of Cambridge in Cambridge, UK. After graduate school, Samuel received his medical doctorate from UCLA. During medical school, Samuel took part in the Global Health Equity Pathway, as well as the Global Short Term Training Program—a grant supporting a summer global health project. Between 2018 and 2022, Samuel was a research assistant for the Partners in Hope HIV Clinic, spending two months on site in Lilongwe, Malawi, where he designed and implemented two studies on cervical cancer screening and designed and electronically programmed a data collection tool to extract cervical cancer screening records in order to conduct a retrospective analysis of HIV-related correlates of cervical cancer screening outcomes. Samuel's hobbies include exploring National Parks, baking, and keeping up on current events. Welcome, Samuel!
---
Cooper March
Vanderbilt University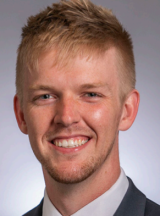 Born in Springboro, Ohio, Cooper earned a double-major in Biology and Studio Art from the University of Miami in Coral Gables, Florida. Cooper then went on to earn a dual M.D./M.P.H. from the Vanderbilt School of Medicine. During this time, Cooper participated in the Vanderbilt Program in Interprofessional Learning, a two-year clinical experience and capstone quality improvement project, working with students from nursing, pharmacy, and social work graduate programs. Cooper participated in several research projects including sever that focused on the health and wellness of the LGBTQ+ community. Most recently, Cooper was a student researcher for the Health Behavior and Sexual Orientation Database Analysis Project where he collaboratively analyzed factors in the National Health Interview Survey using STATA statistics software in order to compare rates of emergency department use by sexual orientation. Cooper's hobbies include art history, film photography, and oil painting. Welcome, Cooper!
---
Andrew Needleman
Rowan University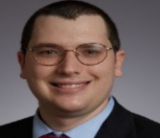 Born in Tewksbury Township, New Jersey, Andrew earned a B.A. in Biochemistry from Vassar College in Poughkeepsie, New York. Andrew went on to receive his medical doctorate from Cooper Medical School of Rowan University in New Jersey. During medical school, Andrew received several honors, including an Excellence in Service Award and CMSRU Summer Research Grant Award in 2019. Andrew has been a member of the Wilderness Medicine Society since 2020. Andrew has participated in several research projects throughout his time at medical school. Most recently, he was a research assistant on a study examining LGBTQ+ access to fertility and reproductive healthcare website analysis and evaluating the extent of queer-friendly services on a national scale using the FDA's registry of banks for sperm, ova, and fertilized embryos. Andrew's hobbies include playing jazz, cooking, and hiking. Welcome, Andrew!
---
Boris Pavic
University of California, Los Angeles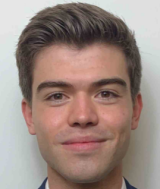 Boris was born in Fresno, California, and attended CSU Fresno where he earned a B.S. in Biology and two minors in Spanish and Chemistry. Boris went on to earn his M.P.H in Public Health, focusing on Epidemiology, from UCLA. Boris stayed at UCLA to earn his medical doctorate. During medical school, Boris participated in the UCLA Global Short Term Training Program where he received funding for an international summer research project, presented findings as a poster at the end of the summer. Boris was also a Doctoring Teaching Fellow where he taught first- and second-year medical students in small group courses. Most recently, for his MPH capstone project, Boris wrote a systematic review and meta-analysis looking at 3,4 –Methylenedioxymethamphetamine (MDMA) as a treatment for Post-Traumatic Stress Disorder. Boris' hobbies include swimming, water polo, beach volleyball, and cooking. Welcome, Boris!
---
Kelly Stewart
University of Washington
Born in Surrey, British Columbia, Kelly received her B.S. in Economics with honors from San Jose State University. Kelly went on to receive her medical doctorate from the University of Washington School of Medicine. Kelly participated in several research projects, most recently for UW Health Economics and Outcomes Research conducting literature review on the effect of cost-sharing insurance models on adherence to chronic disease medications and constructing data tables through in-depth review of existing literature that mapped the odds ratios of metabolic biomarkers and macrovascular complications of diabetes to the onset of cognitive decline and dementia. Kelly's hobbies include international travel, making homemade gifts, and trail running. Welcome, Kelly!
---
Cindy Tian
Icahn School of Medicine at Mount Sinai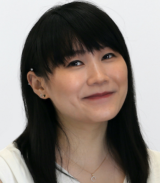 Born locally in Everett, Washington, Cindy earned her B.S. in Human Biology from Brown University in Providence, Rhode Island. Cindy went on to participate in a dual M.D./Ph.D. program at the Icahn School of Medicine at Mount Sinai. As part of her graduate program in Genomics and Immunology, Cindy wrote her dissertation on the Integrated Genomic Characterization of the Peripheral Immune Response in Advanced NSCLC. She also worked on a project titled Development of Universal Influenza Vaccines: Structural Chimeric Hemagglutinins. In 2021, Cindy was the Icahn School of Medicine at Mount Sinai MSTP Learning Community Student Leader. Cindy's hobbies include cross-country skiing, reading, and making kombucha. Welcome, Cindy!
---
Stephanie Weter
University of Washington
Born in Alaska and growing up in the towns of Tanana, Rampart, and Galena, Stephanie earned her B.S. in Biological Sciences from the University of Alaska, Fairbanks. She went on to earn an M.Ed. in Secondary Education, also from the University of Alaska, Fairbanks. After earning her master's degree, Stephanie received her medical doctorate from the University of Washington School of Medicine. A member of the Huslia Village Tribe, Stephanie participated in several roles advocating for current and future medical students and applicants in her community. Between 2018 and 2021, Stephanie was the Alaska Representative for the Alliance for Equal Representation in Medicine where she mentored a several applicants and future applicants on the admission requirements and application process for medical school, worked one-on-one with four successfully admitted URiM applicants throughout each step of the application process, including MCAT preparation, personal statement review, and interview and medical school preparation, and coordinated and ran mock interviews for applicants requesting AFERM mock interviews. Stephanie's hobbies include hiking, hunting and camping, boating, and beading. Welcome, Stephanie!