Diversity of Hospital Experiences
Two medical centers serve as "home": Harborview Medical Center (a level 1 adult and pediatric trauma and burn center/county hospital) and the University of Washington Medical Center (a large tertiary care center). The remainder of resident training time is divided between Valley Medical Center (a community hospital) and Seattle Children's Hospital (a large pediatric hospital). The variety of facilities strengthens training, challenges residents to be adaptable, and prepares them to care for patients in any setting.
Residents also have the opportunity to rotate at one of our rural partnership sites, at either St. Luke's Wood River Medical Center in Ketchum, Idaho, or Peace Island Medical Center in Friday Harbor, Washington. 
As Dr. Ryan Keay, Medical Director of the Providence Regional Medical Center in Everett notes:
"Here at North Sound Emergency Medicine we serve the busiest emergency department in Washington, at Providence Regional Medical Center Everett.  Since the UW/HMC Emergency Medicine residency's inception, we've found the quality of doctors trained there to be exceptional and a good fit for our busy, high acuity community practice.  They are well-rounded, compassionate and hard-working physicians.  The residents we've hired have all become valuable members of our practice."
Trauma Doc and Medic One Doc Roles
Given the high volume and acuity of training, Harborview Medical Center ED ("HMC ED") is divided into primary medical and trauma areas. Starting as a PGY2, residents have a unique role at the HMC ED:  Transitioning from the intern role to one that provides online medical control for Seattle's paramedics. While in the medicine service, in the role as  "Medic One Doc," residents care for the most critically and medically ill patients, including transfers from the five-state WWAMI region (Washington, Wyoming, Alaska, Montana, and Idaho). On the trauma side of the ED, residents learn the role of "Trauma Doc"---they manage the trauma wing and run codes; oversee/teach interns and medical students; and manage of the most critical patients.  With a radio in hand, the Medic One Docs and Trauma Docs have their fingers on the pulse of Seattle and King County, an experience that is intended to challenge and stretch residents, giving them an early learning opportunity of what it takes to run a busy ED.
Our Faculty
The Department of Emergency Medicine has been fortunate to recruit the "best of the best" to join our already exceptional faculty. Our faculty have trained all over the country, and the residency program directly benefits from a broad range of practice styles—which also makes for lively teaching conferences. The faculty have diverse interests and are eager to get residents involved in their projects. Most importantly, faculty members are dedicated to resident training and are enjoyable, interesting and engaging people to work with.
Mentorship & Career Development Opportunities
Hear it directly from our outstanding faculty!
Our Faculty got together to share with you the wide variety of mentorship, training, and educational opportunities available within the UW EM Residency Program. From Population Health to Emergency Medical Services, there are mentorship and career development opportunities for Residents with varying areas of interest.
Diversity of Patients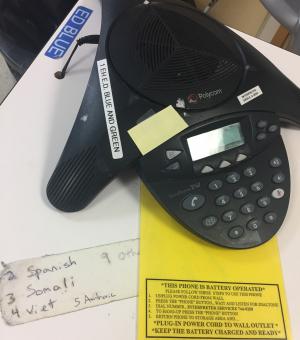 According to the 2020 census, King County's population (which includes Seattle) comprises 21.7 percent Asian, 10.5 percent Hispanic/Latino, 7.4 percent black, and 5.6 percent two or more races. 24.2 percent of the population is foreign-born, and 28.9 percent of the population speaks a language other than English at home. The most common languages spoken by ED patients at Harborview (other than English) are Spanish and Somali. According to the Census Bureau, Rainier Valley was proclaimed the most diverse neighborhood 
in the country, with less than a quarter of the population being white, and the rest made up of Hispanic, African-American, and Asian residents.
"One of the things that initially attracted me to Harborview was the mission to serve the most vulnerable patients. In Emergency Medicine, we are on the front line of patient care, and we get to experience--and influence-- the intersection between social issues and health.  At Harborview, I get to work with like-minded individuals who are passionate about providing care for the underserved, and I leave work feeling like I've made a difference." -- Elizabeth Harmon, MD, Class of 2020
Integrated Pediatric Exposure
Approximately 16 percent of HMC and UWMC emergency department patients are children under the age of 17. In order to keep resident pediatric skills fresh and current, the EM Program has partnered with Seattle Children's Hospital ("SCH") to offer a longitudinal pediatric emergency experience. All of the SCH faculty are pediatric emergency medicine trained. In the internship year, residents rotate for a solid month through the SCH ED, therefore receiving a concentrated experience of education in pediatrics. Starting in the second year, SCH ED shifts are interspersed with shifts at HMC and UWMC. EM residents, as third years, also rotate in the pediatric ICU, managing complex patients alongside pediatric ICU attendings, fellows and pediatric residents. In addition to Seattle Children's Hospital, the residents receive experience with pediatrics in the community during their months in the Valley Medical Center ED.
Trauma Experience - Transfer Center for the WWAMI Region
Mauled by a bear in Alaska? Caught in an avalanche in the Cascade Mountains? Paragliding accident in Montana? Rollover MVC, and all other trauma in Seattle? We'll see you at Harborview. From the everyday trauma to the exceptional, we see it all as the only Level 1 Trauma center serving Washington, Alaska, Montana and Idaho, Harborview treats an unmatched variety of trauma patients locally.
ICU Experience
Critical care education is essential to the training of EM physicians. Over the four-years, the EM curriculum emphasizes critical care exposure through a variety of ICU experiences:
Trauma/Surgical ICU (4 weeks); Medical ICU (8 weeks); Pediatric ICU (4 weeks);  Burns/BICU (4 weeks); Cardiac Care ICU (4 weeks). HMC and UWMC ICU's serve the most critically ill patients in the WWAMI (Washington, Wyoming, Alaska, Montana and Idaho) region.
Serving the Underserved
Harborview is a busy county hospital and serves immigrant, incarcerated, mentally ill and homeless populations. One of Harborview's primary missions is to provide care for these vulnerable and underserved populations.
About Us as Residents
Our residents come from a variety of backgrounds and medical schools from all over the US and the globe. Our residents' interests may be varied, backgrounds diverse, and personalities eclectic, but there are two things that join them together:
They love emergency medicine; and
They love spending time with each other
There is a strong sense of camaraderie in this program; our residents are a great group of fun, interesting, talented people (and clinicians!).
To learn more about our current residents, click here.
If you would like to learn more about our Alumni, click here.
You can also use the interactive map below to see where our residents come from before joining us and where they go after:
Map Tips:
Click the icon to the left of "UW EM Resident Interactive Map" to access the sidebar menu.
The sidebar menu allows you to check and uncheck layers in order to view the content you are most interested in.
You can click on the drop-down menu under each layer title to view a full list of locations.