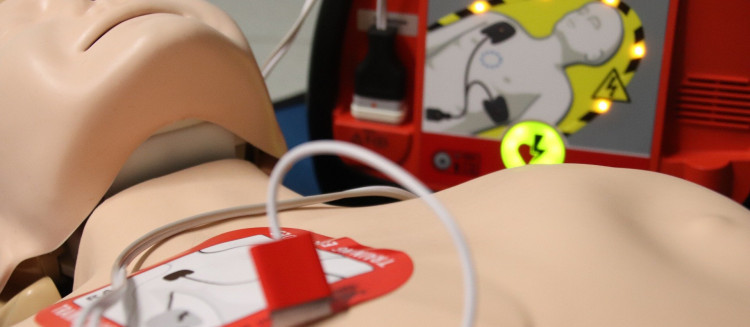 The Section of Emergency Medical Services is a global leader in prehospital emergency medical services research across a broad range of topics from resuscitation science to the management of critically ill and injured patients in the air medical transport setting.
About Our Research
Our faculty work with EMS agencies covering the Pacific Northwest and Southeast Alaska.  We collaborate with multidisciplinary researchers from a variety of specialties in order to maintain a spectrum of research and quality improvement projects.  Additionally, #UWashEMS has a number of partnerships with organizations developing novel solutions in the prehospital setting.
Resuscitation Science
(Also, see Resuscitation Science & Critical Care Research Page for more info)
In 1970, Dr. Leonard Cobb advocated for meticulously evaluating the Seattle Fire Department Medic One program's responses to out-of-hospital cardiac arrest (OHCA) in order to understand the program's effectiveness. Since those early days, the Seattle and King County Cardiac Arrest Registry has grown into one of the most comprehensive single-system OHCA databases in the world.  The #UWashEMS Faculty regularly collaborate on observational studies and randomized clinical trials.
One such evaluation (see below), led by Dr. Nick Johnson, was co-authored by Drs. Catherine Counts and Michael Sayre compared differing targeted temperature management strategies post-OHCA.
Advanced Airway Management
Since 2015, Seattle Medic One has been applying its high standards that initiated with OHCA reviews to incidents in which patients treated in the prehospital setting require advanced airway management.
A recent study (see below) co-authored by Drs. Michael Sayre and Andy McCoy demonstrated that intubating on an incline improved first-pass success rates. Other ongoing studies include an evaluation of ETCO2 trends in prehospital trauma care and the impact of routine use of the bougie stylet in out-of-hospital airway management.
COVID-19 Response
UWashEMS faculty and staff have been heavily involved in the creation, upkeep, and evaluation of systems related to Seattle and King County's COVID-19 response.
In collaboration with Public Health - Seattle King County, Dr. Betty Yang was the lead author (see below) on an evaluation of COVID-19-positive patients treated in the prehospital setting. Additionally, Dr. Michael Sayre acted as the principal investigator (see below) on a study evaluating the safety of continued lay rescuer CPR throughout the pandemic. Finally, a recent #UWashEMS fellowship graduate, Dr. David Murphy, was the lead author (see below) on a project demonstrating that EMS personal protective equipment is highly effective in preventing transmission of COVID-19 disease to EMS workers.
Air Medical Transport
Airlift Northwest provides advanced prehospital care and air medical transport to some of the most remote places in the Pacific Northwest and Southeast Alaska. This expansive coverage network has allowed for unique research opportunities with several ongoing projects currently evaluating trauma care and patient access in rural areas, evaluations of pre-hospital ultrasound (see below) in the air medical environment, and evaluations of OHCA care (see below) in the air medical setting.
Numerous case reports have been published related to the patients retrieved in this unique coverage area: