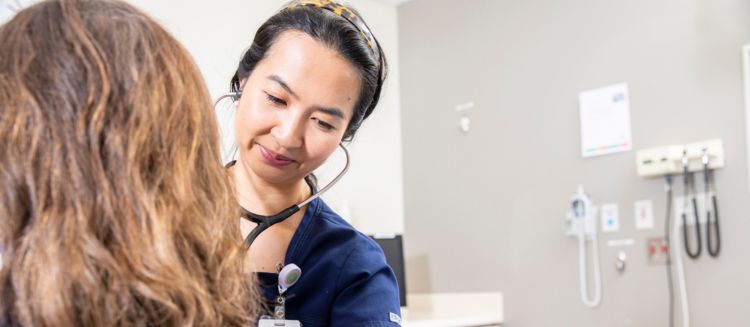 The Section of Population Health leads a broad range of global research efforts , with work spanning across the globe. Our faculty hold dual and adjunct positions in the Departments of Health Services, Health Metrics Sciences, Global Health, and Environmental and Occupational Health Sciences. We partner with other UW faculty outside of emergency medicine, as well as external institutions to develop and maintain cross-disciplinary and innovative research. Our work encompasses a variety of topics ranging from clinical topics such as HIV to health systems research around ED utilization.
AREAS OF RESEARCH
Education in Resource-limited Settings
Our EM faculty collaborate with numerous organizations around the world and have garnered several grants for the creation and implementation of educational programs related to acute and emergency care. Among our many partnerships and projects, Dr. Sachita Shah recently completed a study of ultrasound education for labor triage nurse midwives in rural Uganda together with the East Africa Pre-term Birth Initiative. This initiative was funded by the Bill and Melinda Gates Foundation and culminated in several publications regarding best practices for implementation of ultrasound in limited-resource settings.
Ongoing partnerships with Partners In Health and Doctors Without Borders allow our fellows in the UW Global EM and Rural Health Fellowship program to initiate research within well-established organizations in the field of global health delivery and educational capacity building.
Environmental Health
Climate change can have devastating impacts on health care and systems. Faculty like Dr. Jeremy Hess are examining the efficacy of early warning systems, heat exposure and health, as well as environmental sustainability and climate change mitigation in health care. Dr. Hess is senior author of a global climate report released on 11/28/2018, which focuses on serious threats and opportunities posed by climate change to health, productivity, and livelihoods of Americans.
Development and Evaluation of Health Systems
EM faculty engage in the evaluation of health systems and programs worldwide. In collaboration with the Institute for Health Metrics and Evaluation, Dr. Herbie Duber's current work includes a Medtronic Foundation funded project to evaluate systems of care to improve outcomes from STEMI in India and China, as well as a prospective evaluation of the Global Fund in Guatemala, DRC and Uganda. Our faculty also participate in program evaluation and implementation for a variety of disease-specific initiatives including trauma, cardiovascular disease, and communicable diseases.
Humanitarian Emergencies
Dr. Jeremy Hess collaborates with the Department of Global Health to study disease surveillance, health policy, health system preparedness and the impacts of humanitarian emergencies on health.
Dr. David Townes works with the Office of US Foreign Disaster Assistance (OFDA) focused on internally displaced persons in Syria.
Faculty, like Dr. Stephen Morris, also serve on a number of international disaster teams that respond globally to humanitarian and other emergencies.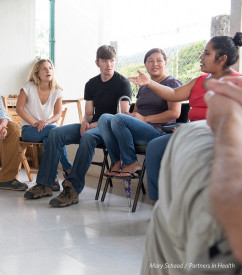 Partners In Health is a social justice organization driven by the uncompromising belief that everyone, especially those most in need, deserves the right to health care.
FUNDING
Our research has been funded by a variety of other governmental, foundation, and private funding sources, including: